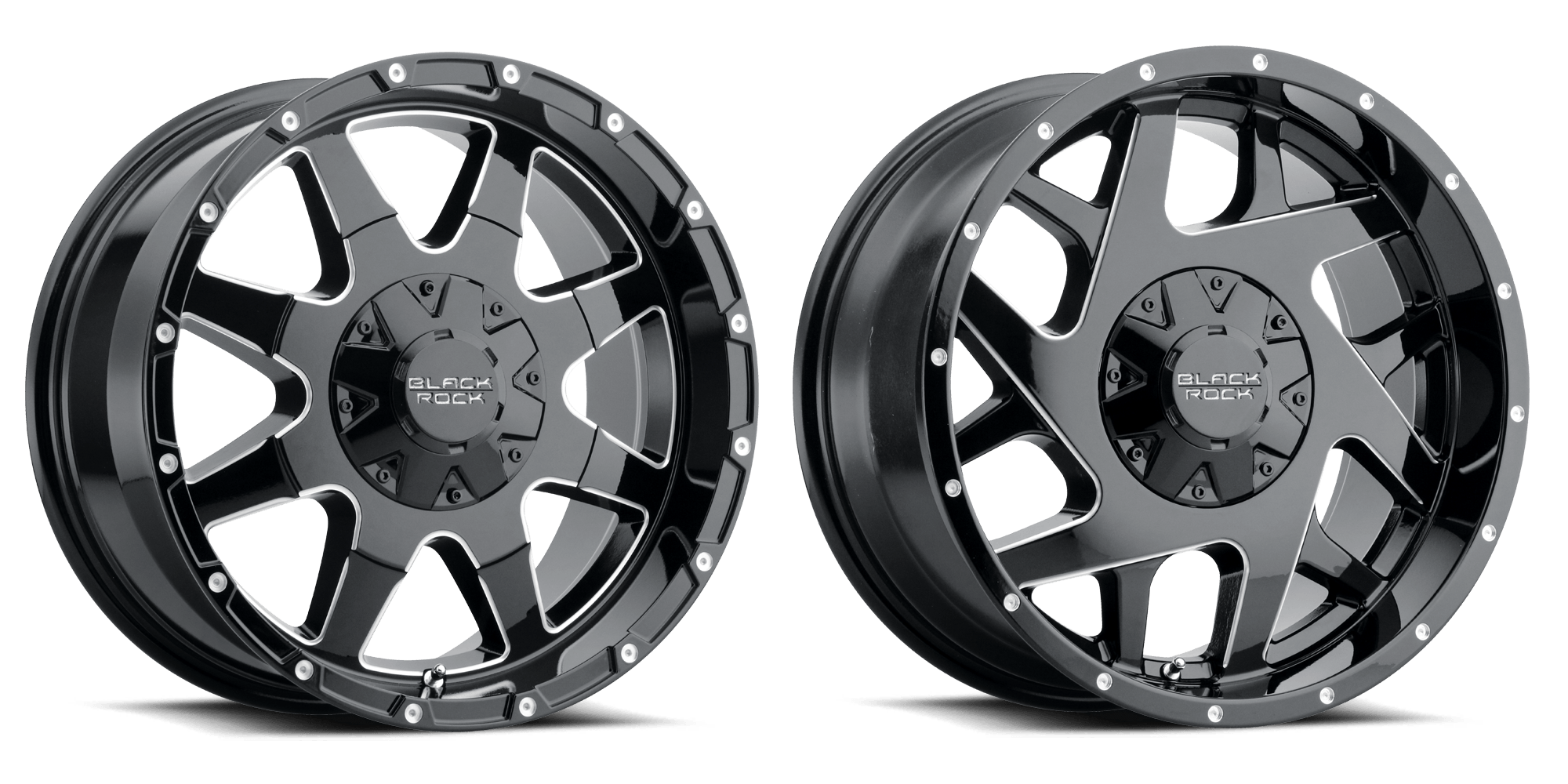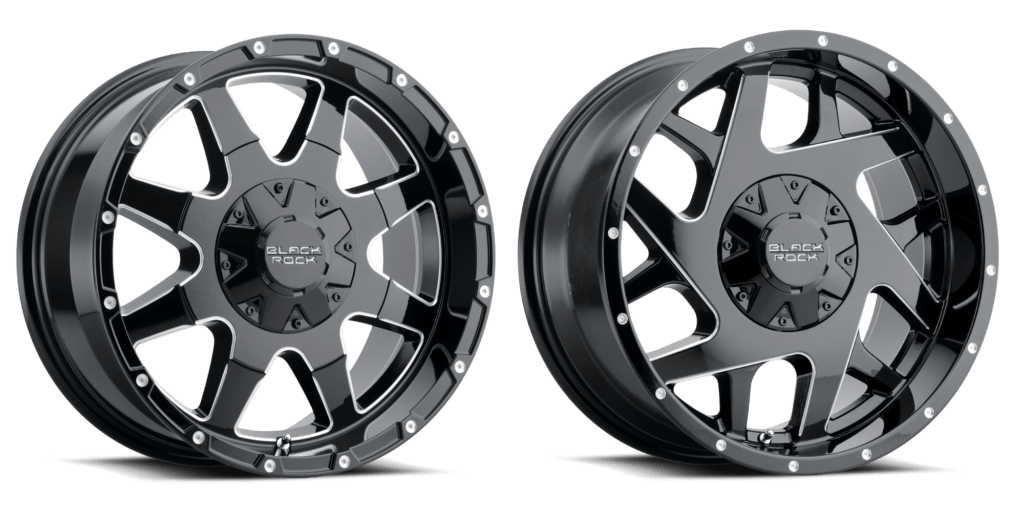 Franklin, TN – June 24, 2019 – The Carlstar Group announced today the release of the new Black Rock branded Series 904B Fury I and Series 935B Fury II wheels. Offered in gloss black with milled edges, the two new wheels showcase stylish design set to fit late model off-road vehicles with sizes offered in 17×9, 18×9, 20×9, and 20×10 inches.

Fury I on a Ford Raptor F-150

"The aggressive off-road look is more popular than ever right now," said Steve Swanson, National Sales Manager for Styled Wheels at The Carlstar Group. "The Fury Wheel Series sports a classic design with the strength and durability to handle tough terrain and challenging courses.

Fury II on a Chevrolet Silverado 1500

Along with the popular Beadlock style wheel lip, the Fury I and Fury II wheels have a 1-piece cast aluminum construction and a load rating range of 2,000 to 3,650 pounds. Both the Fury I and Fury II wheels have an MSRP ranging from $239 to $339.
For more information about the new Fury wheels, please visit https://www.blackrockwheels.com/
Black Rock Wheels from The Carlstar Group
The Black Rock Wheel Collection is a function-forward line of purpose-inspired aluminum and steel wheels. Offering steel and aluminum styles for the aftermarket truck, SUV, and Jeep enthusiast market, Black Rock offers many classic styles with offsets, backspacings and bolt patterns for numerous off-road vehicles. Black Rock is a leading choice for outdoor aftermarket enthusiasts.
About The Carlstar Group
The Carlstar Group is headquartered in Franklin, Tennessee and is a global manufacturer of original equipment and aftermarket specialty tires and wheels for the agriculture, construction, outdoor power equipment, powersports, high speed trailer and manual markets. The diverse portfolio of solutions are offered under several leading brands including Carlisle® tires and wheels, ITP® tires and wheels, as well as Cragar®, Black Rock® and Unique® wheels and Marastar® manual tires. The Carlstar Group employs over 3400 associates in 17 facilities located in 4 countries. The Carlstar Group has a culture of converting great ideas into advanced products and has created a legacy of excellence in product innovation, quality, and customer service. For more about The Carlstar Group, visit www.carlstargroup.com