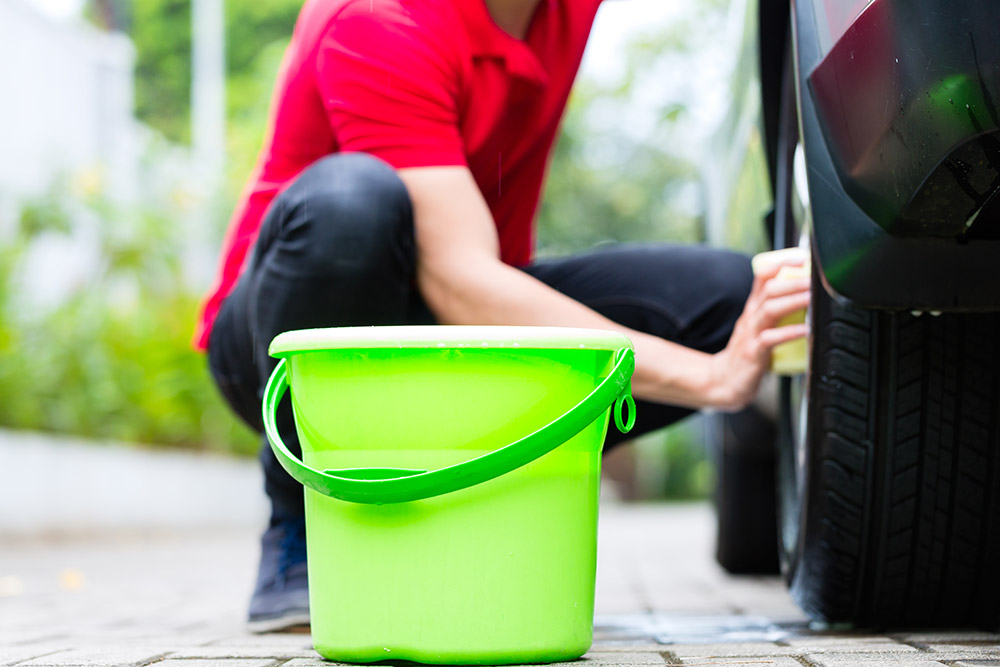 Regularly clean wheels using soap, a mild degreaser or quality spray-on wheel cleaner, water, soft brush, and/or a micro-fiber cleaning cloth. For best results, it is important to keep wheels clean, free from road film, contaminants, and brake dust that retains moisture.
For winter road conditions where roads are treated with salt or other chemicals, cleaning your wheels regularly is even more important. Avoid harsh or abrasive cleaners. NEVER CLEAN HOT WHEELS! Allow wheels to cool or cool with water prior to cleaning. To seal and protect the surface after cleaning, apply wax or a polymer sealant.
CLEAR COATED WHEELS
Many painted wheels are permanently coated with a clear protective coating, essentially a non-pigmented, clear paint. Clear-coated wheels require only simple and safe cleaning products. DO NOT USE ABRASIVE CLEANERS OR POLISHES! Seal and protect with wax or a polymer sealant.
CHROME WHEELS
Aluminum or steel wheels plated with chrome should be cleaned regularly. If necessary, a quality non-abrasive chrome polish may be applied. Rinse thoroughly and dry with a soft non-abrasive cloth to avoid water spots. For best results after cleaning chrome, seal and protect the surface with wax or a polymer sealant.
POLISHED ALUMINUM WHEELS
Polished aluminum wheels are popular for racing, off-road and hot rod applications but require regular maintenance. Polished aluminum alloy wheels will oxidize with exposure to weather and road conditions. Protect and seal new polished wheels with a quality, hand-applied wax or polymer sealant. When polished aluminum wheels begin to lose shine, clean using care to avoid scratching the uncoated aluminum surface. To restore factory shine, polish by hand with quality metal polish recommended for aluminum. For best results after polishing, seal and protect the surface with wax or a polymer sealant. To restore vintage or older polished aluminum wheels, re-polish commercially or by hand.